Congrats to Goose Gossage on his induction. The Goose's only year worth discussing is actually 1988. The Goose was part of a Cubs team on the brink; or rather between NL East Championships in 1984 and 1989.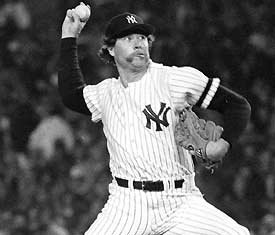 It was the first season I can vividly remember every Cubs player on the roster (well OK, Rick Wrona rings a bell but I can't quite picture him), It was the the debut of the Dunston-to-Sandburg-to-Grace combo, Berryhill took over for Jody Davis, Greg Maddux and Jamie Moyer suddenly broke out,
Sutcliffe pitched 12 Complete Games but only won 13. It was the year of Vance Law, Popeye came to town, Raffi was still clean and most importantly: the Hawk settled in to roam the right field grass after his MVP year.
The Goose was mostly a bust in 1988, but we won't dwell on it.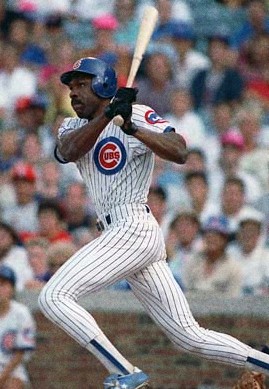 Now that we are finally leaving the Steroid Era, I can look back at these memories with more appreciation for the Hawk. It looks like he is steadily gaining enough votes to make it into the HOF, thanks in part to the ridiculous excesses of Sammy, Barry, and McGuire his accomplishments and career can now be properly recognized.
Grace Image via MarkGrace.com